Naenka Runner Chic Open Ear Bone Conducting: Zero burden frees your ears
Summer has arrived in June, the total relaxation is listening to their favorite music, walking on the path. When wearing headphones for outdoor walking or running, it is more convenient to feel the bone conduction headphones. Because of the particularity of the structure, bone conduction headphones are more suitable for outdoor use. I recently experienced the Naenka Bone Conduction Runner Chic Bluetooth headset, which has a unique freshness and a lot of differences from the usual band bluetooth headset.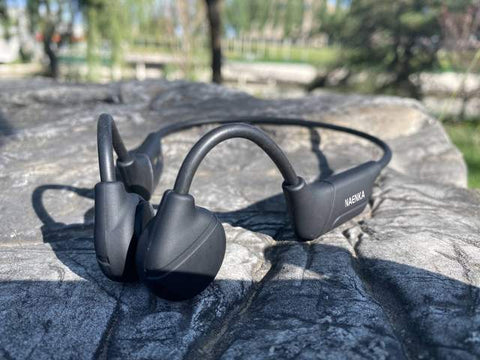 Packaging appearance:
The headphones are packaged in a black pull-out box with a simple packaging style on the front. Open the box to reveal the main headset stuck in the mold. The package also provides a pair of earplugs, a special charging cable and a simple instruction book.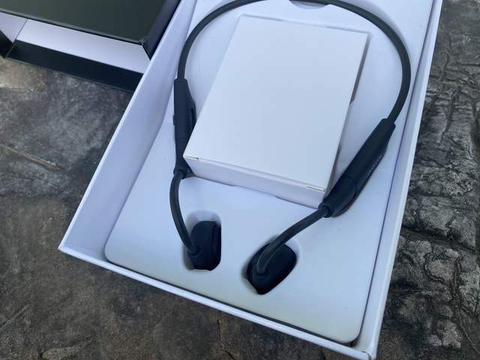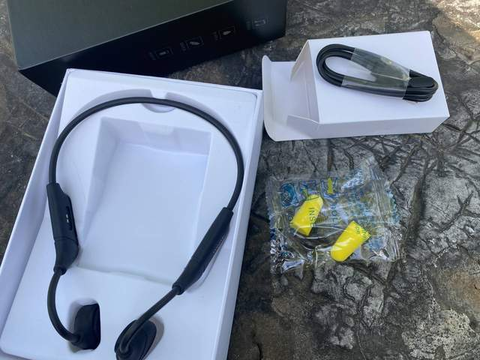 The Naenka Runner Chic is made of flexible memory titanium alloy, which is very flexible and can be bent at will. The surface is made of skin-friendly silica gel material, which feels smooth and smooth. The color matching of Legend black is reserved and deep. The overall weight is only 27g, which is lighter than ordinary bone conduction headphones, and it is more light and comfortable to wear.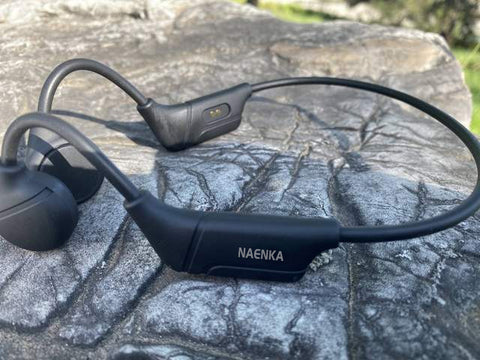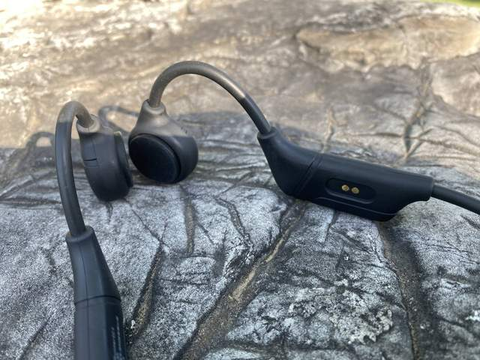 In addition to volume +-, there is a multi-function button, which can realize the functions of starting up, shutting down, pause, answering, hanging up, voice assistant and so on through different pressing duration. In addition, long pressing volume +- can also cut songs, which is very convenient to operate.
Wearing experience:
Bone conduction headphone wearing makes the ear open, not blocking the ear canal, solved the in-ear headphones wearing feeling of discomfort, and relative to our common in-ear headphones headphones ear when motion perspire, bone conduction headphone in the outer part of the ear, plus its mechanical structure, very easy to clean, so it will appear more health and health. It also allows you to hear ambient sounds, rather than blocking them, as opposed to silent headphones.
In this way, even if you walk on the road alone, you don't need to worry about the changes in the surrounding environment, which can not be heard and lead to dangerous accidents, so it is safer to use.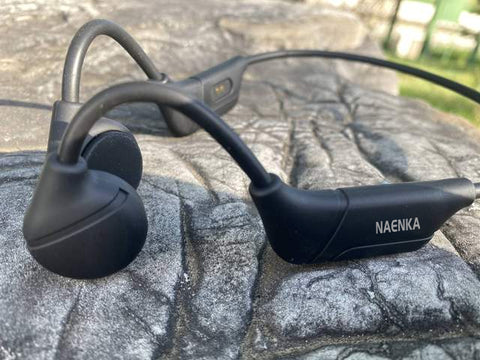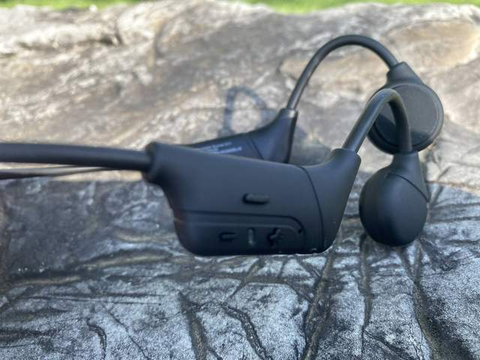 Sound quality performance:
Bone conduction principle of it is through the human skull and bones to pass to the ears of the inner ear lymph after lost, then stimulate the screw and the auditory nerve as well as the center, according to the mechanical vibrations of different frequency, resulting in a sound, it has to do with traditional headphones, namely through sound vibrations, tympanic membrane compared to produce sound waves way, saves a lot of kinds of sound waves passing steps.
It is reported that the Naenka Runner Chic has upgraded the perforated sound leakage body design and is equipped with the exclusive OT closed sound leakage Reduction technology 2.0, which reduces the sound leakage phenomenon by 80% and solves the problem of the bone conduction earphone industry! The Runner Chic features a custom sized speaker with new bone conduction technology, and is tuned by Toronto's maestro to give the Runner Chic a sense of open space and excellent three-band performance. Equipped with Bluetooth 5.0 chip, the signal stability is good. The author experienced that its bass performance is powerful and thick, the middle tone is clear and hierarchical, which can well restore the human voice, the high tone is exquisite, strong penetration, and the overall sound quality performance is excellent.
Other aspects:
In terms of battery life, the Naenka Runner Chic has a 150mAh battery that can play music up to six hours in Bluetooth mode, with a standby time of up to 10 days. Runner Chic owns the  IPX6 level waterproof ability. This headphones can also be used normally in cases like sweating and getting caught in the rain.
In conclusion, this is a simple experience for you with the Naenka Runner Chic bone conduction headphones. It is a more practical and friendly headphones for sporting This headphones ensures that users can talk or listen to music at the same time, and is especially suitable for driving friends to use.