Express Delivery
Optional 2-3 days delivery to the US

1-Year Warrantly
Free return and exchange if there is a quality problem

Free Shipping Worldwide
7-10 days can be delivered
【Regarding Performance Trade-offs

】 Naenka Runner Pro2, as the successor to Naenka's iconic product Runner Pro, remains committed to delivering high-performance and cost-effective swim earphones. Based on extensive research with over three hundred users, we have made certain adjustments to enhance the earphones' waterproof performance and improve their value proposition. This includes reducing the weight of Runner Pro2, enhancing Bluetooth capabilities and earphone memory, while also removing the microphone function.

【Bone Conduction Open-ear Design】Naenka bone conduction headphones adopt advanced bone conduction technology and transmit audio through cheekbones instead of air, which can guarantee the greatest authenticity of sound, make you aware and know your sound environment. It's especially suitable for outdoor sports.
【 8-Hour Playback & Magnetic Charging】The battery capacity of the Runner Diver headphones is 230mAh, and the battery life spans 8 hours (60% volume music playback), which can meet your long-term sports use. Neanka bone headphones adopt magnetic fast charging technology, which can be fully charged in 1.5 hours, making your time valuable.

【IP68 Waterproof Headphones】Naenka Runner Pro2 swimming headphones are IPx8 waterproof certified, and completely resistant to sweat, moisture and dust. You can use it for any indoor or outdoor sport, including swimming, snorkeling, and surfing.

【Wireless Headphones & MP3 Player】Bluetooth 5.3 connectivity provides convenient multi-point pairing, compatible with your iOS and Android Bluetooth devices. Double-click the power button to switch between Bluetooth mode and MP3 mode. 32G memory can store enough songs so you don't have to choose your favorite ones, enjoying the music even without phones.
【Leakage Reduction Sound & Shocking Sound】The bone conduction headset weighs only 32g, with a light skeleton and strong toughness. It can be rotated 360 degrees and still be intact. Elastic silicone on the cheekbones makes it comfortable and stress-free long-term to wear.
1. Only TF mode supports working underwater.
2. TF mode only supports MP3,WMA,WAV,APE,FLAC format files.
3.  After use pls rinse the headphones thoroughly with clean water to remove any residue from the swimming pool, such as saltwater or chlorine.
Bone Conduction Headphones x1
Charging Cable x1
Adjustable Size Plastic Banding Straps x1
User Manual x1
Best functionality, but still with technical problems
Really the best functionality on the market. You can use them for swimming with the internal mp3 player, while you can also use them as regular bluetooth earphones. Great desing and very confortable.
Unfortunately the second time I have issues with them, this time one of the sides is not functioning. I think they are still improving, but without doubt the product is great.
Runner Pro Bone Conduction Sports Headphones
Great headphones
I've been really pleased with these! Great for gym, running and swimming. You need to get used to the way they sit in front of your ears but once you do, they really work. Very light, stay in when swimming and moving around and great sound quality
Beyond expectations
I could hear my music while jogging without carrying the phone and staying alert to the sound environmemt. Very light, confortable and easy to use, with good audio quality.
The Only MP3 & Bluetooth Bone Conduction Headphones
I was searching for a new pair of swimming headphones after my old pair went kaput, and I've always been interested in bone conduction headphones (partly because you can often use them at events where regular headphones are banned).
These killed both birds with one stone. It does a great job at remembering where it got to with the mp3 files. Minor issues are, MP3 files are played in date created order (not file name or track name), which is fine once you know, additionally there is no speed adjustment (I just had to get my podcasts to 2x in Audacity before copying over).
Finally, the silicone strap is great making it easy to adjust the tension on the fly, not quite sure why it doesn't come pre-fitted?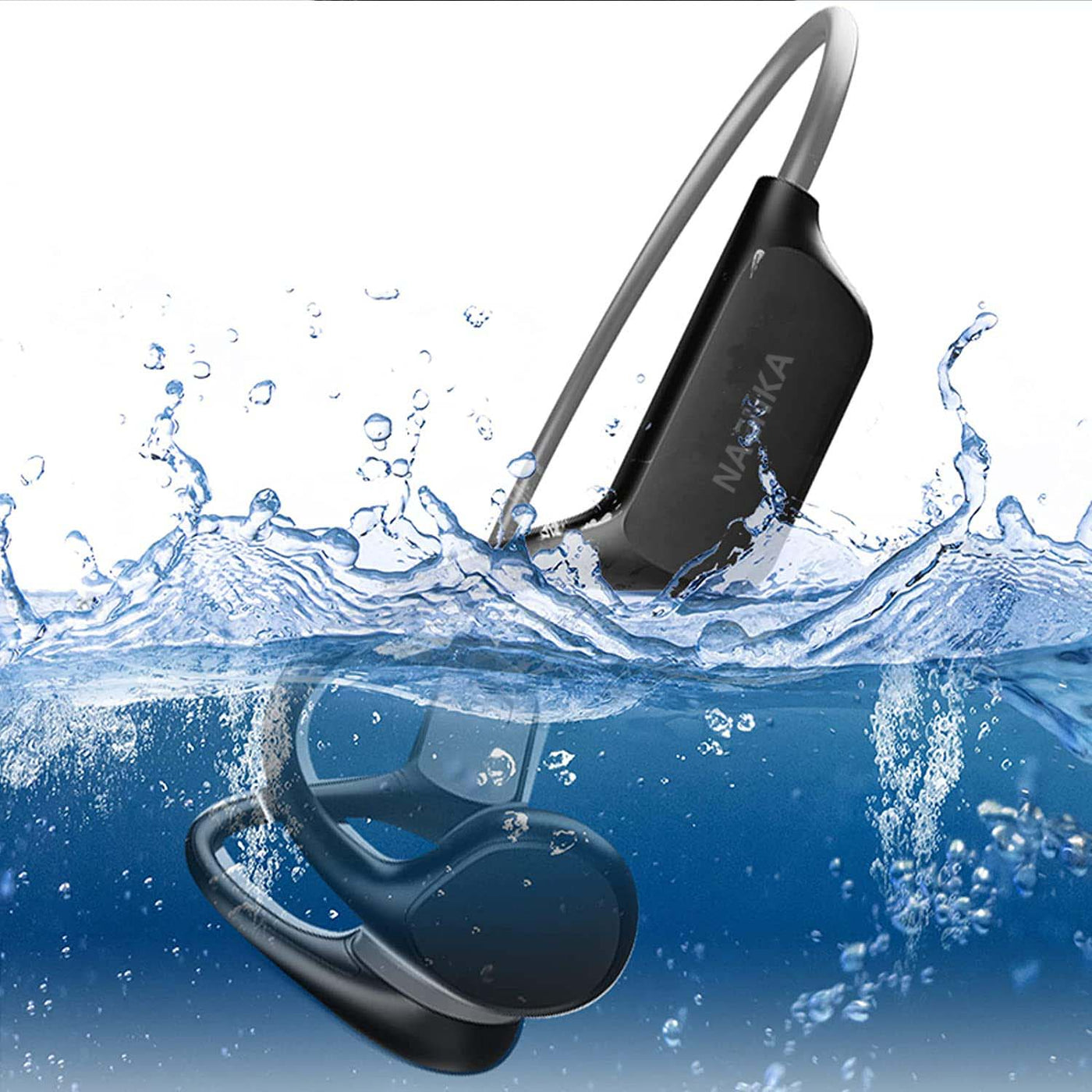 IP68 waterproof
The Runner Pro2 swimming headphones adopt a professional waterproof design to meet the waterproof level requirements of athletes or swimmers, working perfectly for swimming, fitness or running.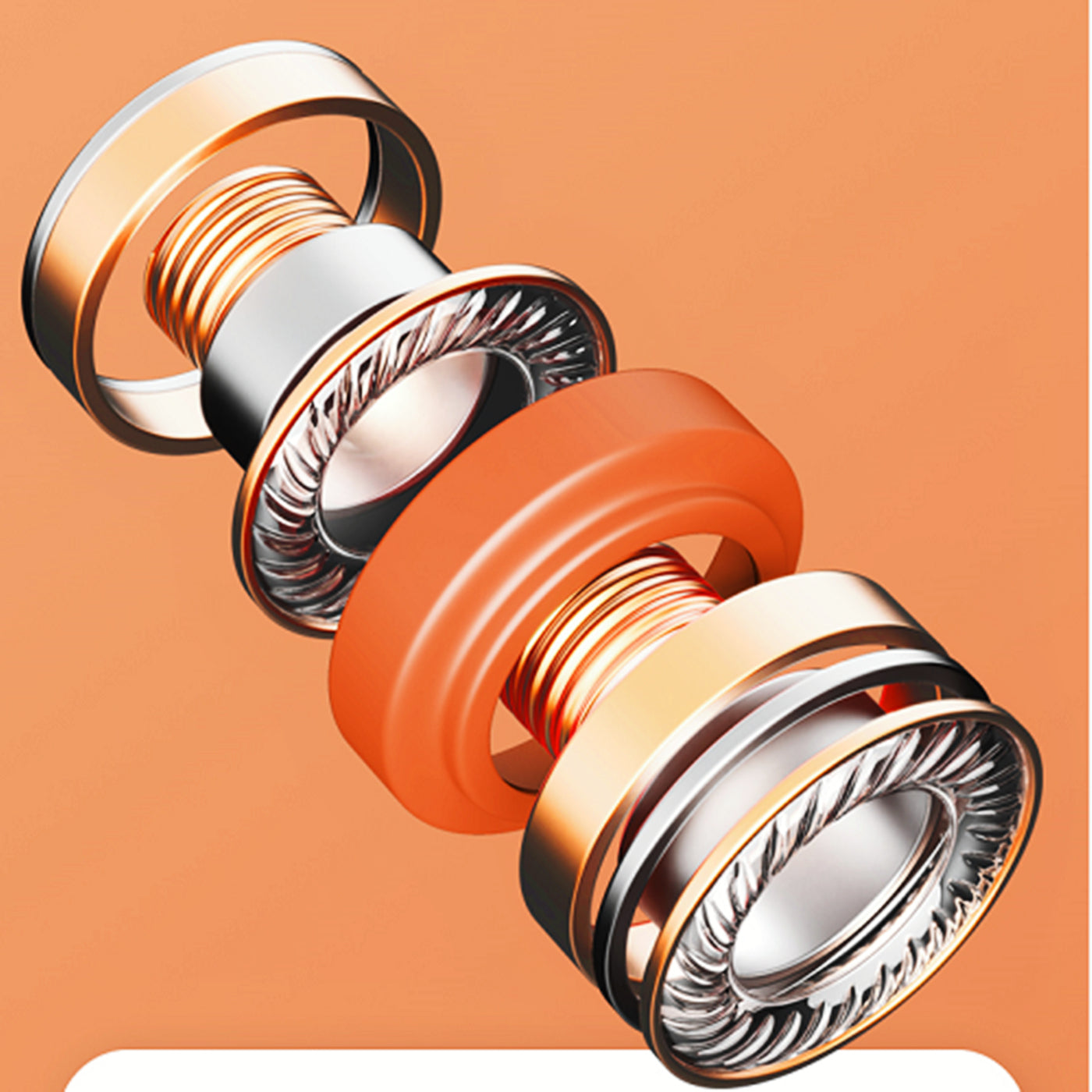 Shocking Sound
Naenka bone headphones have exclusive OT leakage reduction 2.0 technology, less vibration, more comfortable while wearing. Seamless and non-porous design, reduce sound leakage 90% and protect your privacy. A 16mm dynamic vibrator speaker, the sound quality is more open, the bass is thick, the mid-to-treble is fine, and the penetrating power.
Shipping
Yes, we ship all over the world. Shipping costs will apply, and will be added at checkout. We run discounts and promotions all year, so stay tuned for exclusive deals.
The delivery time is usually 7-10 business days. Since the shipping address is in the US and Hong Kong, China, if the shipping address is in the US or China, the delivery time is 3-4 days.
Product
Sure, they work perfectly!
Naenka Runner Diver has both a Bluetooth mode and an MP3 mode, while the Aftershokz headphones can only perform one of these two functions.
The sound quality of bone conduction headphones is not as good as that of earbud headphones due to the different ways in which sound is transmitted and produced.